Every Friday on WGEM SportsCenter I toss out a new Top Ten.
TOP TEN Hidden Perks in the New QND Field Announcement…
10) Just in case the soccer team needs to slow an opponent down, just push "Flood Mode."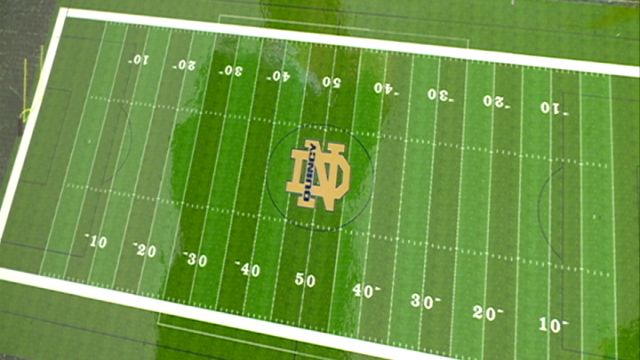 9) Every donation from this point on receives "Hip-Hop Abs: The Ben Marth Edition."
8) Each goal post is sponsored by The Green Parrot.
7) An endless Capri Sun pouch on the sideline. Yep, it's magic!
6) New ATM is voice activated and supplied with QND sports facts from Frank Cash. "It's cash from Cash!"
5) Jumbotron by 2075!
4) When buzzer sounds the "Saved by the Bell" theme song is played.
3) Special communion menu added to concession stand means Friday night football is also a special mass!
2) Every time opposing team scores, a hologram of Bill Connell stalks player back to the sideline.
1) Sidelines in paint reads: "The Home of Mike Barton."
The host of the only morning sports talk show in the Tri-states, Josh Houchins has been with WGEM since the Fall of 2006 and full-time host of WGEM SportsCenter shortly after. WGEM SportsCenter is dedicated in bringing local, regional, and national topics to a local audience from 7-9 on weekday mornings. * ESPN 1440 AM (also available w/ Android and iPhone app by searching WGEM ESPN 1440) * WGEM.com/sports