Maybe we shouldn't be surprised by the amazing start for the men's basketball team at Western Illinois after watching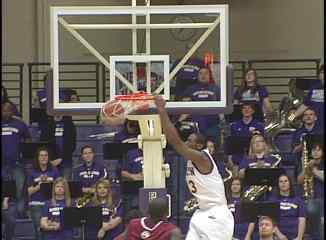 them reach the conference title game last season, but the best start since the 50s? That will surprise even the biggest supporters.
And one of the biggest reason for the great start and current 11-game win streak is senior Terell Parks.
LISTEN HERE: Parks.
The host of the only morning sports talk show in the Tri-states, Josh Houchins has been with WGEM since the Fall of 2006 and full-time host of WGEM SportsCenter shortly after. WGEM SportsCenter is dedicated in bringing local, regional, and national topics to a local audience from 7-9 on weekday mornings. * ESPN 1440 AM (also available w/ Android and iPhone app by searching WGEM ESPN 1440) * WGEM.com/sports