Every Friday on WGEM SportsCenter I toss out a new Top Ten.
TOP TEN Early Christmas Wishes for HS Basketball Coaches…
10) A ton of snow.
9) New bus driver. Sleepy Tim scares everybody.
8 ) That a majority of the away gyms have nets this time around.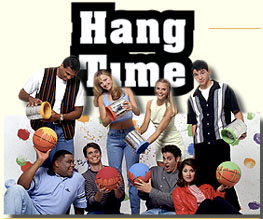 7) Your team starts clicking like on Hang Time when Julie Connor transfers to your school.
6) No pregnancies.
5) Nobody finds out about the two new cars in his point guard's driveway.
4) None of the players learn what makes eggnog so much better.
3) Two days off from washing practice jerseys.
2) Return of the Friday Midnight Buffet at The Green Parrot.
1) No more phone calls from WGEM SportsCenter!
The host of the only morning sports talk show in the Tri-states, Josh Houchins has been with WGEM since the Fall of 2006 and full-time host of WGEM SportsCenter shortly after. WGEM SportsCenter is dedicated in bringing local, regional, and national topics to a local audience from 7-9 on weekday mornings. * ESPN 1440 AM (also available w/ Android and iPhone app by searching WGEM ESPN 1440) * WGEM.com/sports